Facts Archive >> Vivienne Westwood
Vivienne Westwood
The Official Clothing of NANA
Available World Wide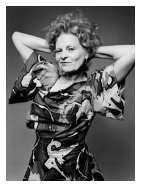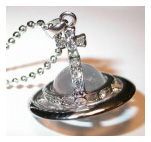 As many of you may notice, Osaki Nana ( ^.^ better known as punk rock Nana ) dresses in many different gears of leather and chains. Her favorite brand of clothing is Vivienne Westwood. ( Nana's biggest fan, Misato, presented her with a Vivienne Westwood jacket RIGHT at the beginning of Nana's introduction into the manga. ) Vivienne Westwood is a brand straight from England. The designer, Vivienne Westwood, mixes sex, rock, leather, and many arrays of costume clothing into her designs. One can almost say that some styles of Vivienne Westwood is similar to cosplaying. ( ^.^;; Marilyn Manson is Vivienne Westwood's spokes model... )
Vivienne Westwood started her line of work in the 1970's. She didn't always use her name for the stores and designs. She had different names like, "Let It Rock" and "Too Fast To Live, Too Young To Die." Once, Vivienne Westwood even changed the name of her stores to the word, "Sex," and sold S&M leather gear. She always mixed in the world of rock into her designs. When the famous rock band, The Sex Pistols, had their first major performance, they wore clothing designed by Vivienne Westwood. This ties in with the fact that Nana, Ren and Nobuo are huge fans of The Sex Pistols.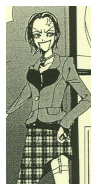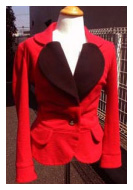 The signature logo of Vivienne Westwood is a short cross centered above an orb. This logo can be seen in almost every piece of clothing that the characters of "NANA" wore. Shin's special lighter, for example, is a direct logo of Vivienne Westwood. If one observes the robes, shoes, and jewelry that the characters wear in the manga, it is almost certain that you would find that same exact piece of Vivienne Westwood clothing in real life.
Vivienne Westwood is a famous brand world wide. Hollywood stars like Sarah Jessica Parker from the TV show, Sex and the City, wears Vivienne Westwood regularly. Mika Nakashima, who will be taking on the role of Osaki Nana in "NANA the Movie," admits that she is a huge fan of Vivienne Westwood clothing. Mika wore Vivienne Westwood clothing regularly before she got the role for the movie. She even said that one of the reasons why she read "NANA" the manga, was because she heard Osaki Nana wore a lot of Vivienne Westwood. And after she obtained the role of Osaki Nana, to better understand the style of her character, Mika Nakashima attended a fashion academy to obtain the art of Vivienne Westwood fashion.
More information can be found on Vivienne Westwood at the Official Site.